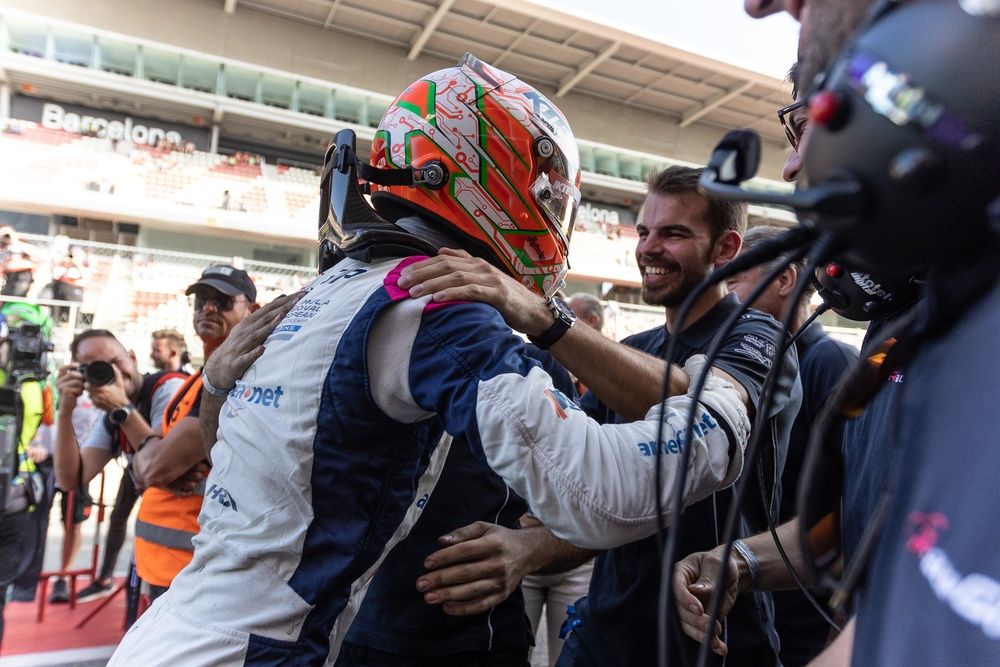 The R-ace GP academy takes over the training of drivers from karting to single-seater.
A clever mix of theory and practice, the young drivers benefit from the experience and know-how of a European champion racing team. More than track time and driving techniques, R-ace GP aims to give drivers the tools to adapt to the conditions and react to their environment. The understanding of physical phenomena, acquired during vehicle dynamics courses, allows drivers to improve their ability to adapt. This is what will make the difference when they enter the single-seater championships.
Training with R-ace GP is also about learning the working methods of a professional racing team: exchange with an engineer, a mechanic, a team manager, analyze and debrief, develop one's racing science and understand what being a top level sportsman implies. The drivers also benefit from a very particular follow-up of the team in their respective championships.
For more information, please contact us : contact@r-ace-gp.com