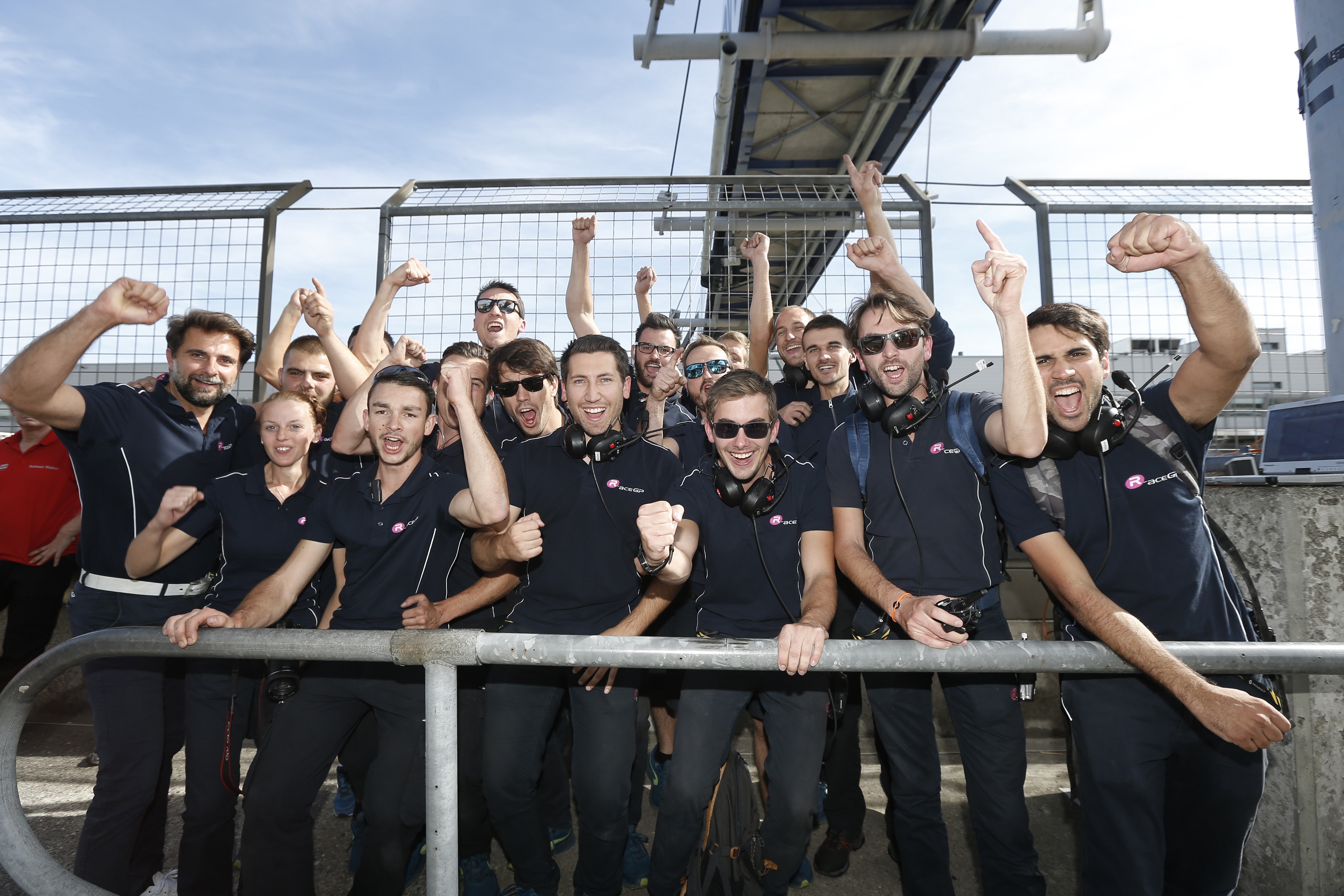 The drivers are the ones racing on the circuits, going on the podium and representing the team in the medias, but they would be nothing without a strong team supporting them. Mechanics, engineers, administrative staff; around 25 people work daily for R-ace GP in a workshop based in Fontenay-le-Comte (West of France).
Championships take place only a few weekends per year, but the team works relentlessly all year, in search of the unreachable excellence.
Whether it's to improve the car's performance, advise the drivers, organise the trips, take care of the team's image or deal with the firm's accounting, each member of the team is a part of R-ace GP's defeats and successes.
Find out about those embodying the R-ace GP state of mind.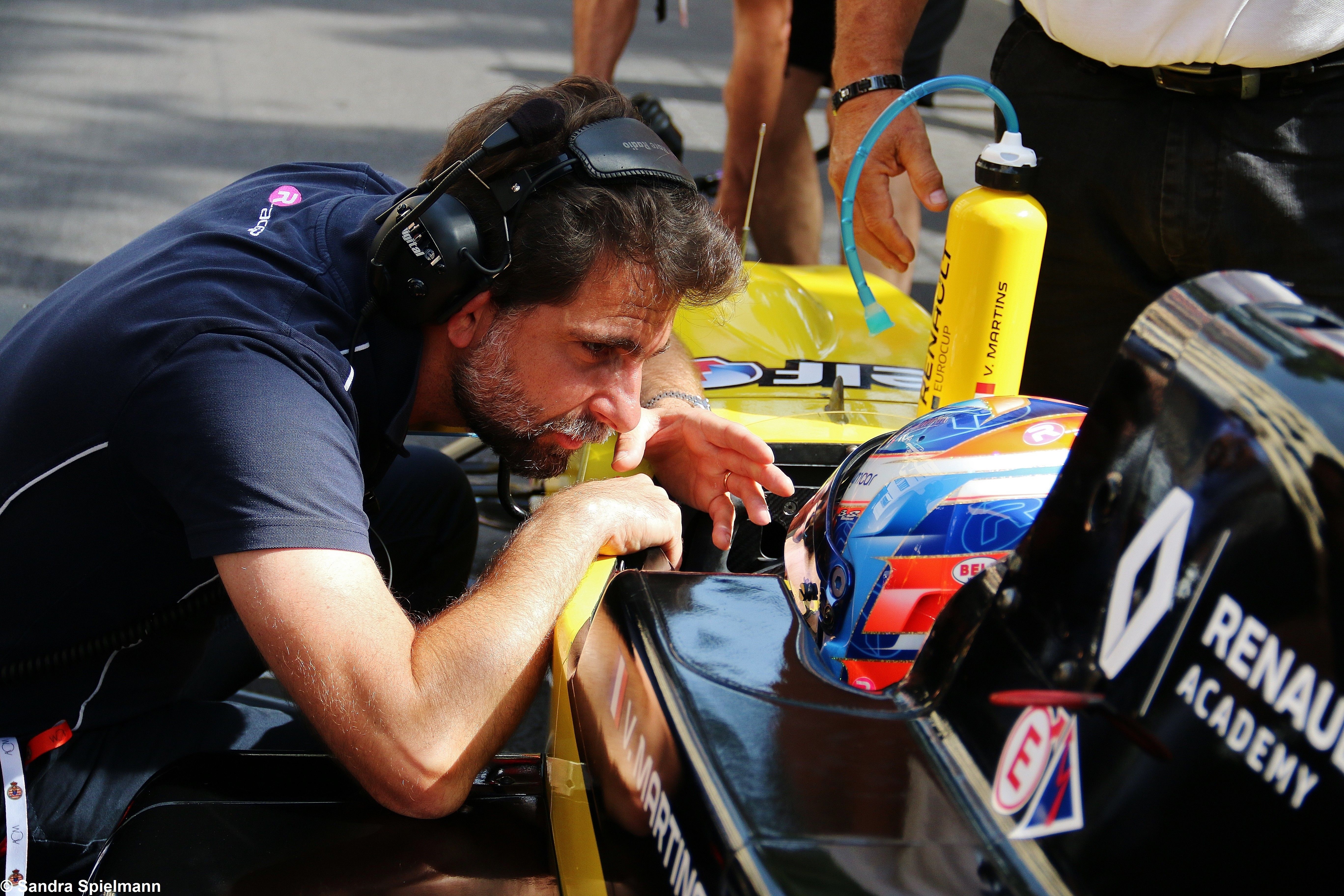 Thibaut de Mérindol – team manager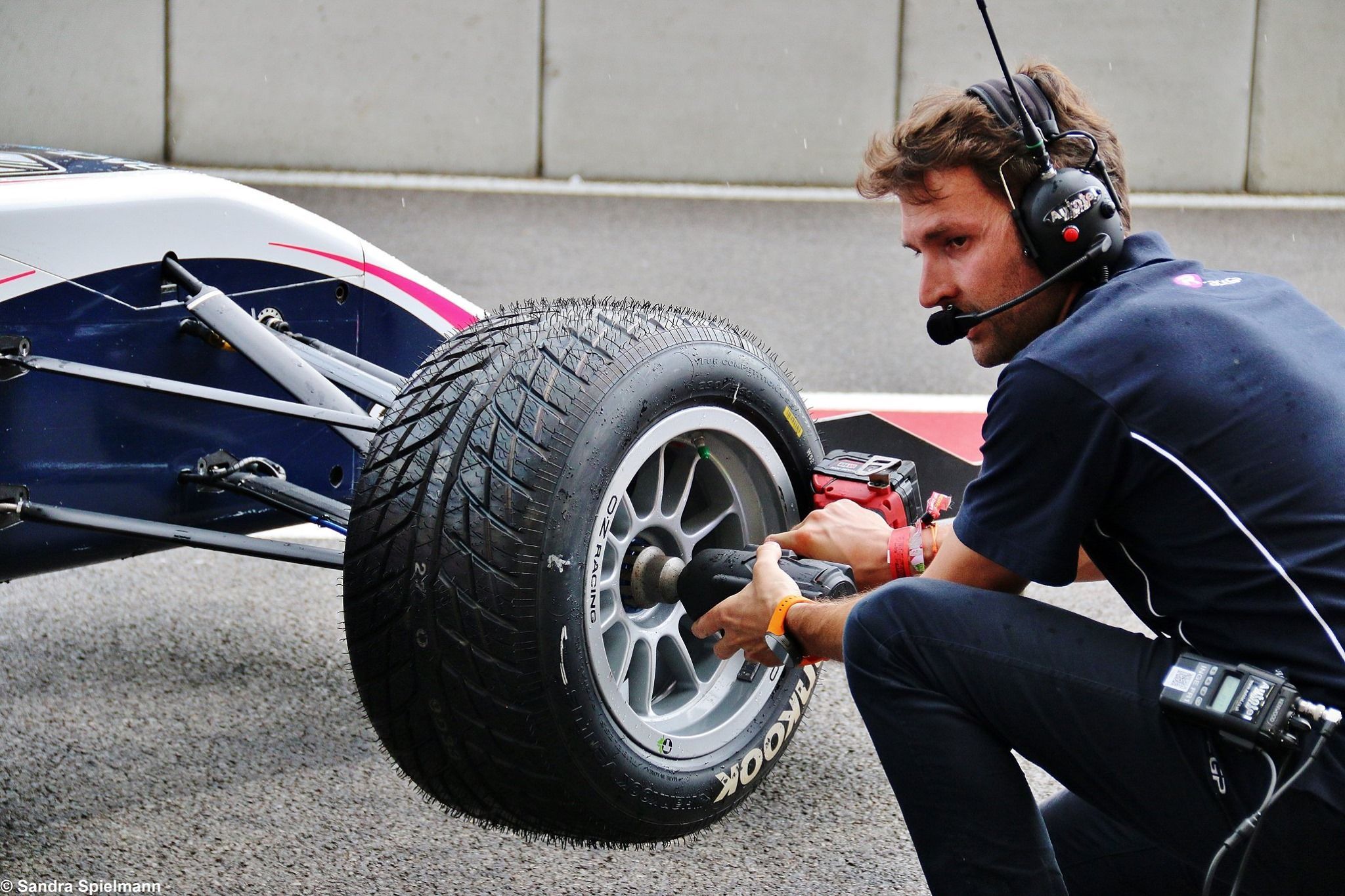 Cyril Comte – technical executive director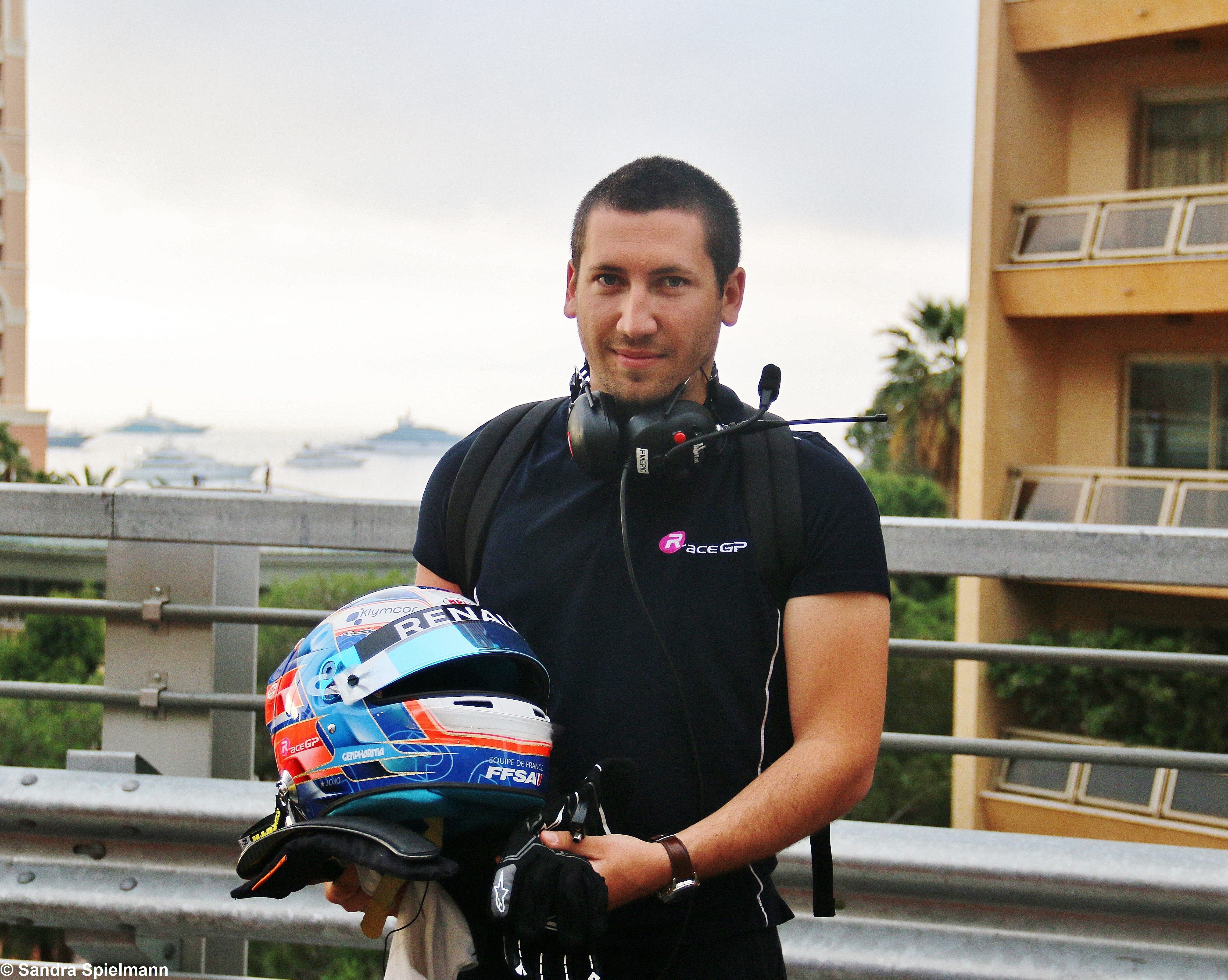 Emeric Sorin – F4 technical director
Antoine Broquin – race engineer
Alexis Cigrand – race engineer
Alexis chose to work in motorsport when he was reconditioning a former Dakar 4X4 with his father. He now offers his knowledge and passion to Caio Collet and the Formula Renault Eurocup. As a race engineer, Alexis has a strong relationship with his driver, with whom he talks about the feelings in the car. It is built from the winter testing, and all season long. Communication and trust are essential for this relationship to be healthy and for performance to be there.
Alexis acknowledges that his job is time-consuming, you need to be ready to commit to the team. However, he's not thinking about leaving motorsport any time soon. His objective is clear: to win the championship with his driver. "Winning a race is great, but winning the championship means you've been consistent all season, and that's even better."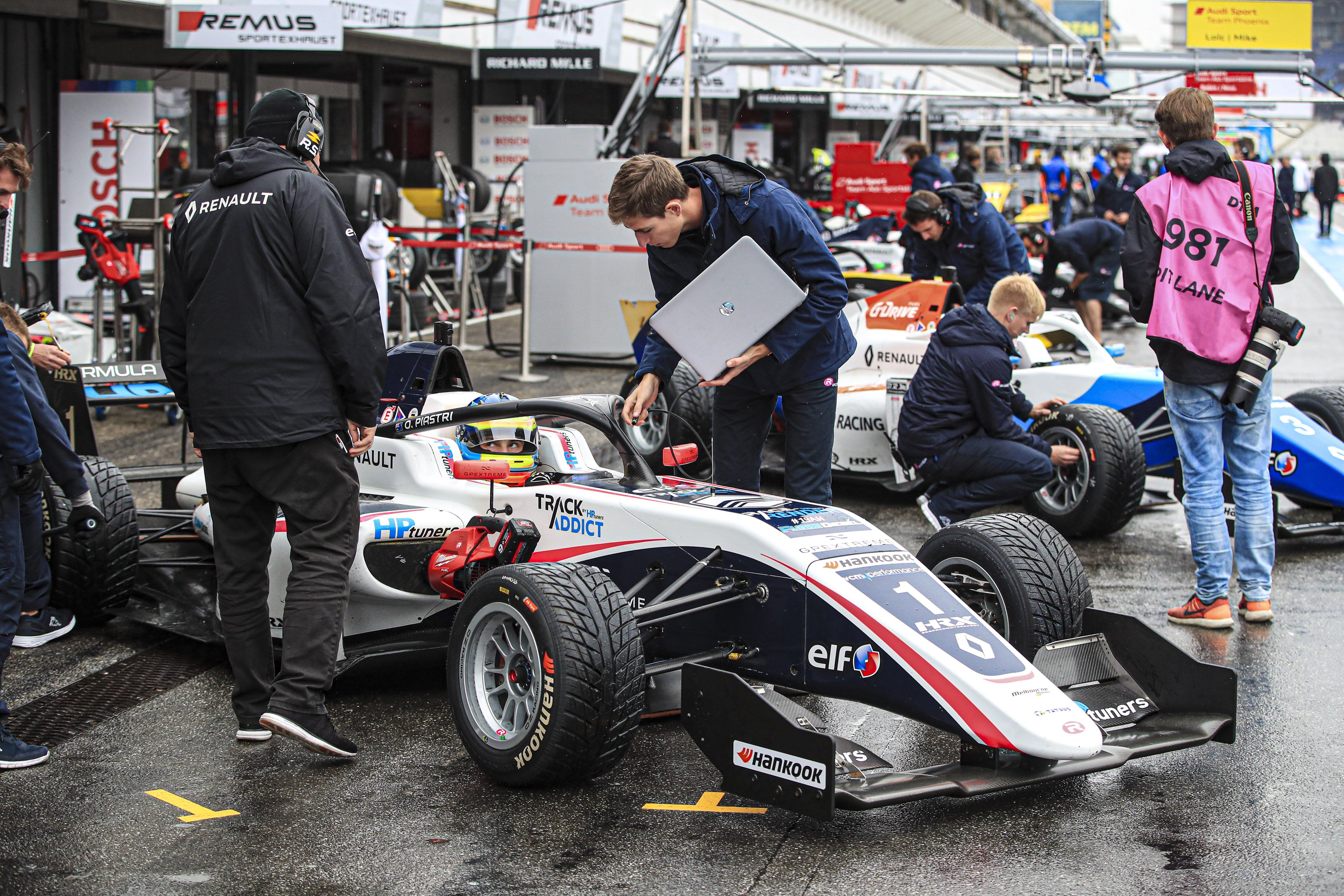 Amaury Maincent – data and aerodynamic data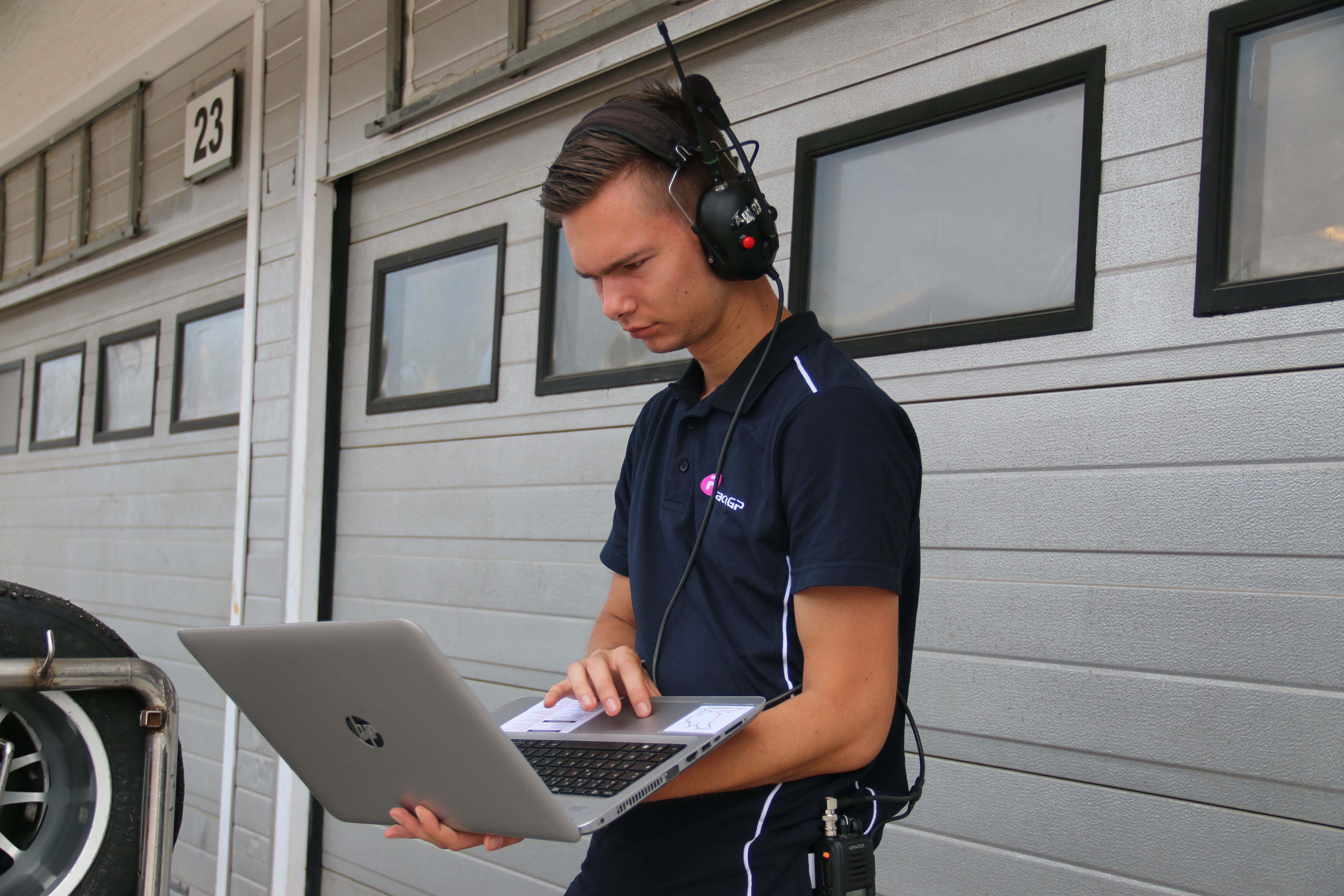 Nicolas Martin – data engineer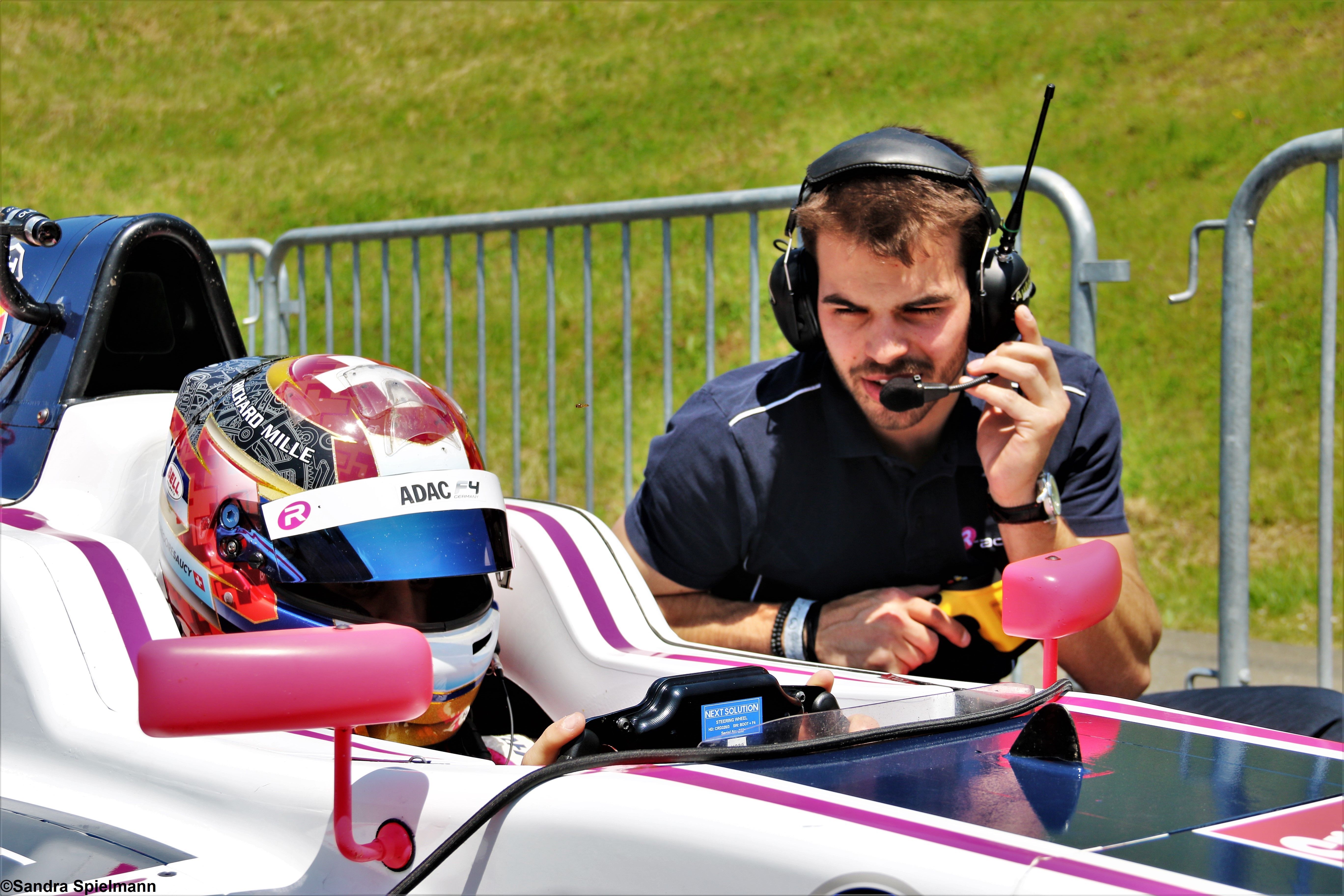 Benjamin Schrutt – race engineer
For his first season as a graduated engineer, Benjamin is working alongside Grégoire Saucy in ADAC F4.
What does he like most about his job? The combination of technical means and human relationships. The technique, because he's an engineer and he develops a set-up for cars. And then there's the relationship with the driver. Following a driver for a whole season, helping him improve and reach his potential, working with him… As a judoka and former judo teacher for kids, Benjamin knows how to deal with the psychological part of his job, how to teach and how to build a good relationship with his driver. This particularity definitely makes him a great engineer, caring not only about results and performance but also and mostly caring about the man behind the helmet.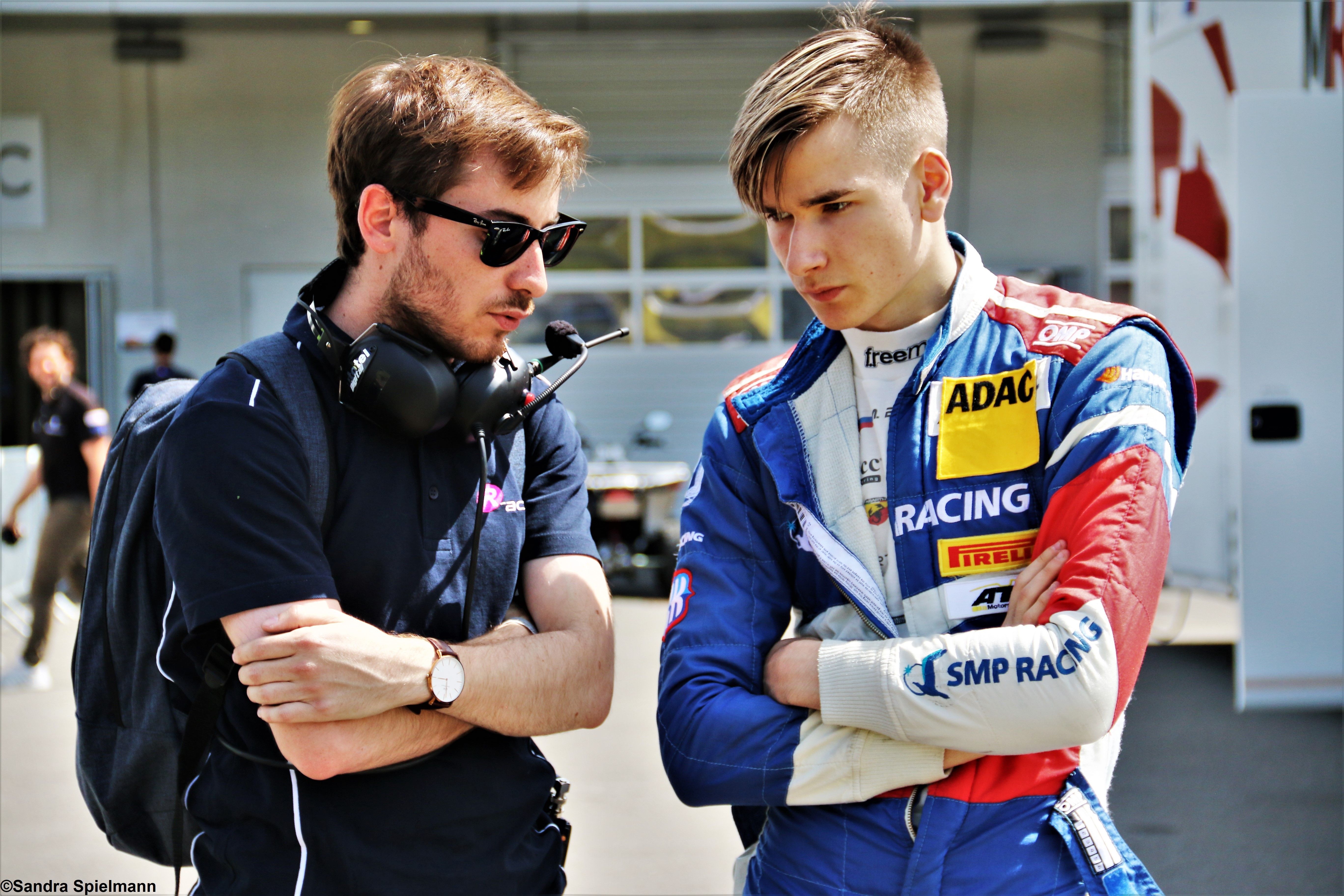 William Westerloppe – race engineer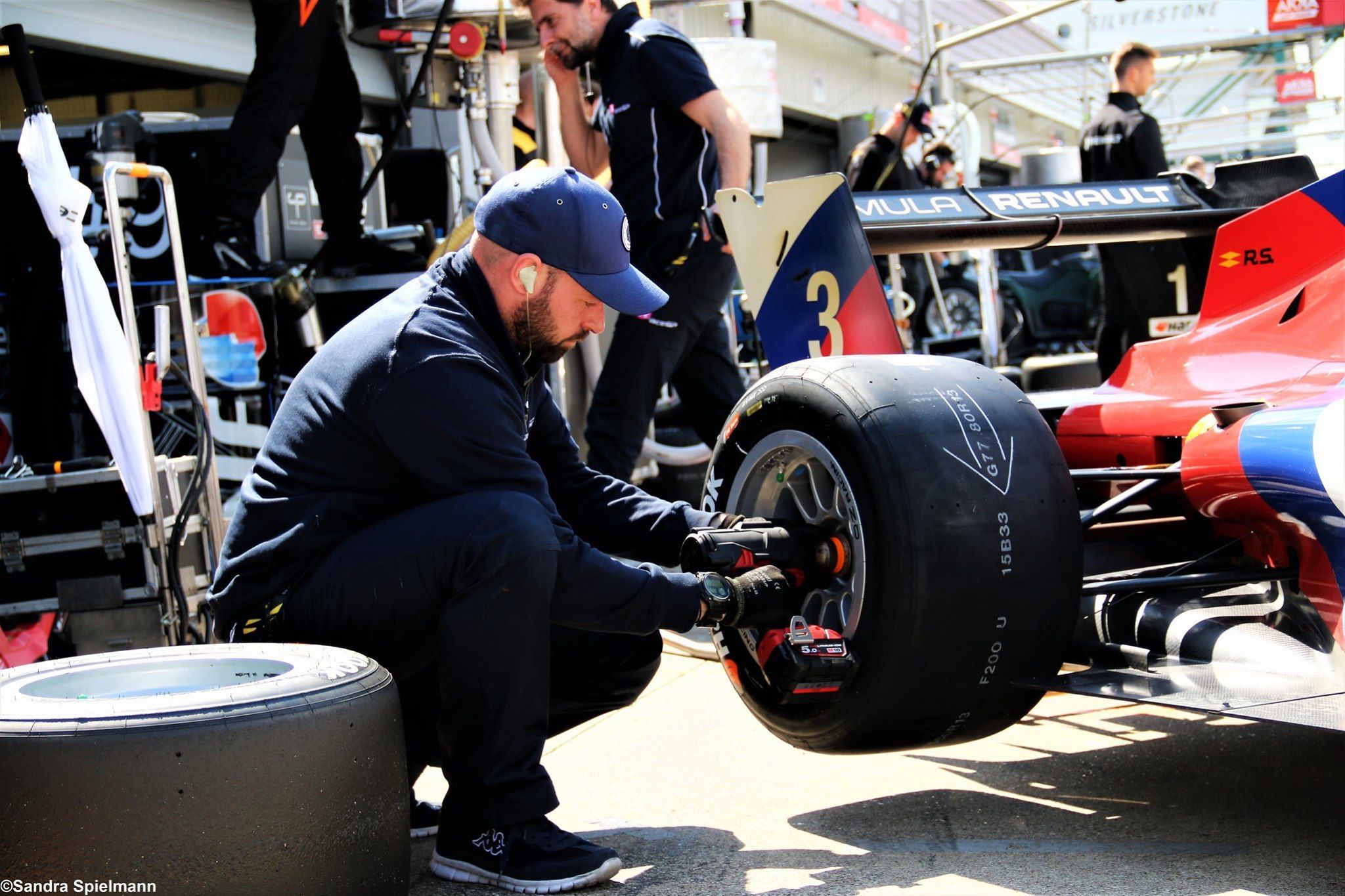 Maxime Bastien – mechanic manager
Maxime, or as we call him, Max, is the mechanic manager of R-ace GP. Aged 35, he's been working with the team for a couple of years in full time. It's the search for performance, victories and titles that Max particularly enjoys. He likes looking for details, small things that may make the difference with other teams.
Max is hungry for trophies. That's why he feels comfortable working with R-ace GP: he has the same philosophy as the team. He's free to do whatever he wants as long as it makes the car faster. That's the main objective of a mechanic manager: always trying to improve something, anything, to gain performance.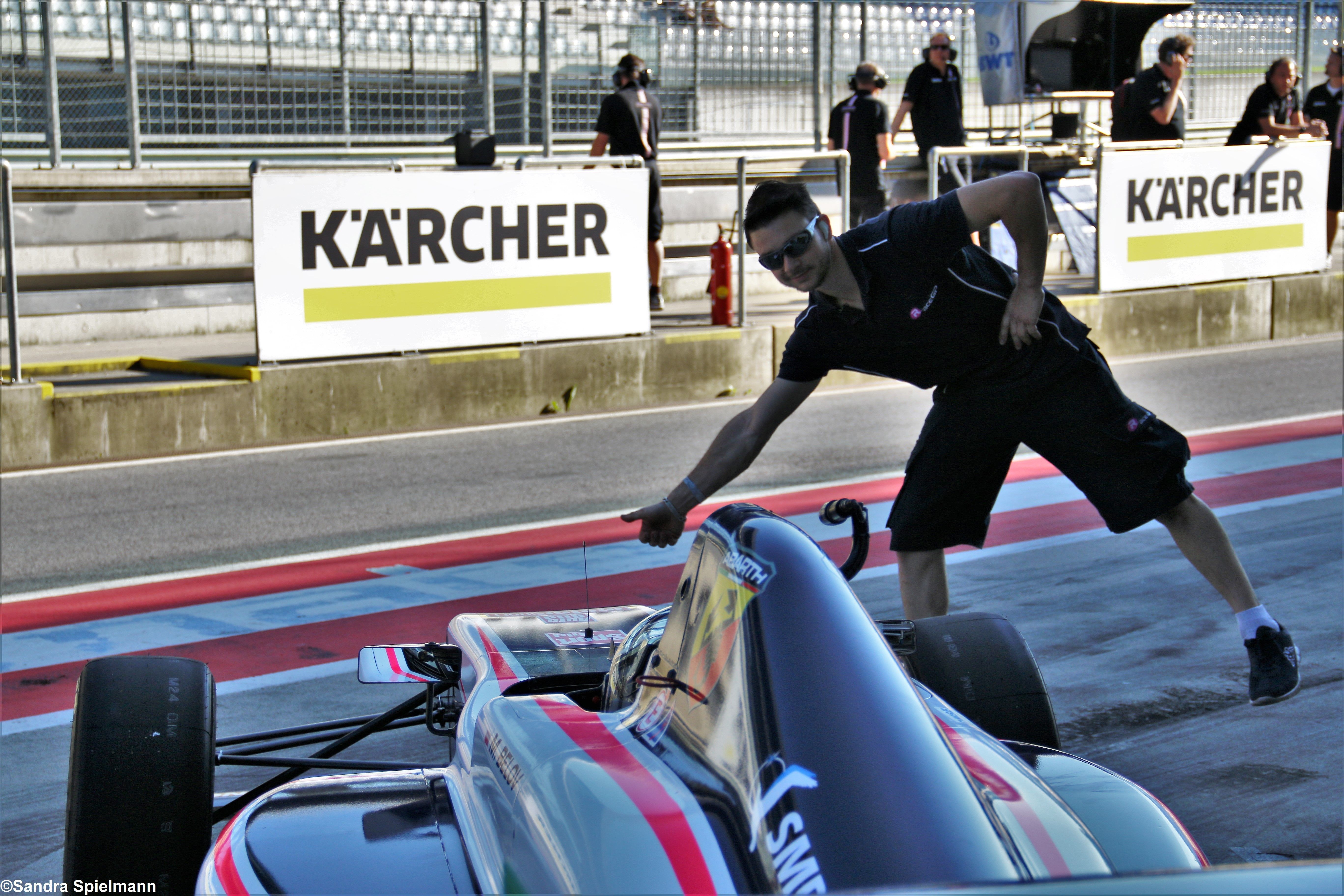 Antoine Fillion – F4 mechanic manager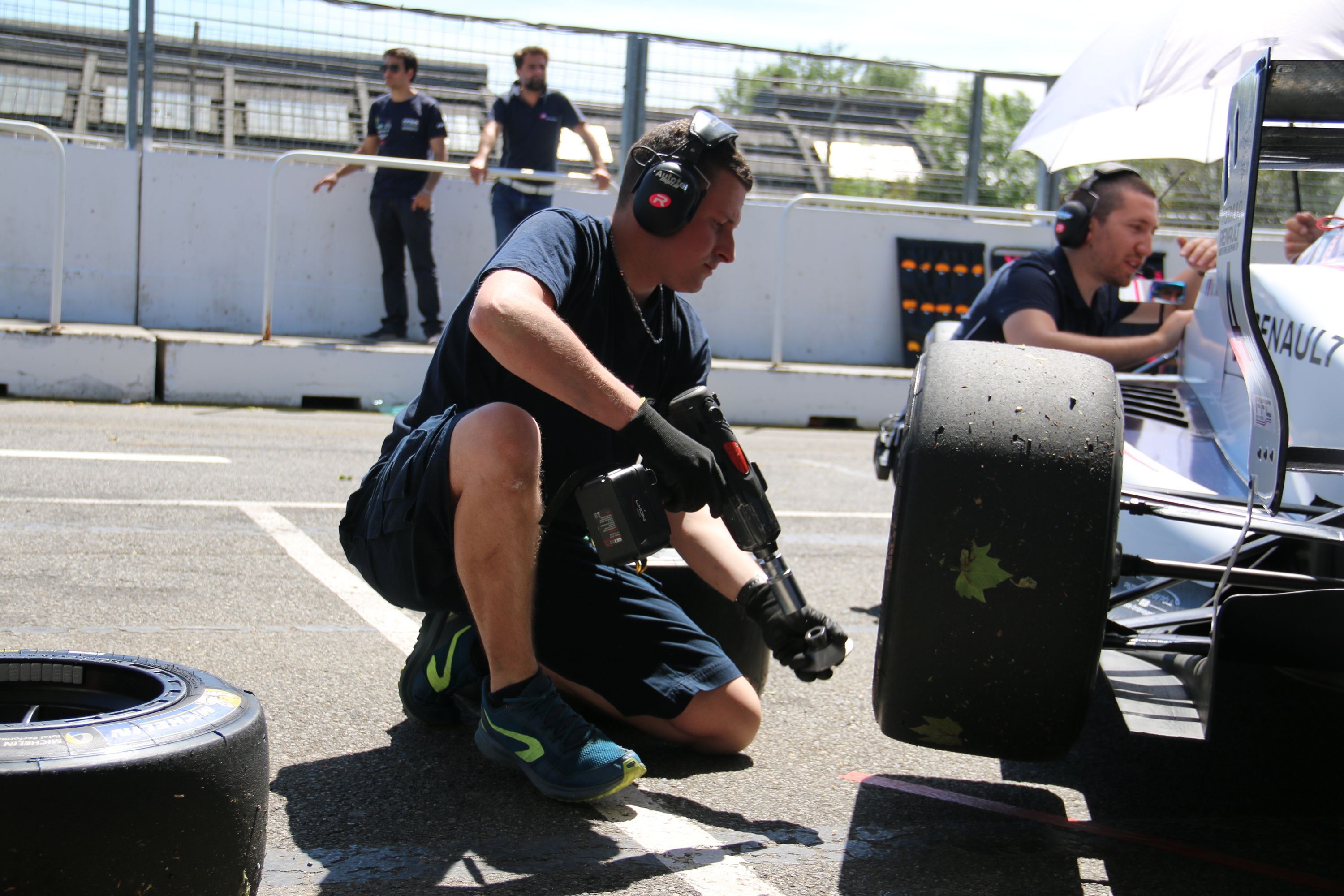 Mathieu Becker – mechanic
Aged 22, Mathieu is the head mechanic on Grégoire Saucy's car in F4. To be a mechanic in motorsport, you need to be motivated, calm, able to handle the pressure, meticulous and in a good mood. Above all, you have to love your job, according to Mathieu.
There are two moments that Mathieu finds particularly interesting in his job: the car service with the feeling of satisfaction when the car is starting and everything works, and the set up of the car when the engineer gives the set up and the mechanic makes the necessary adjustments on the car. It's a job that requires precision and meticulousness.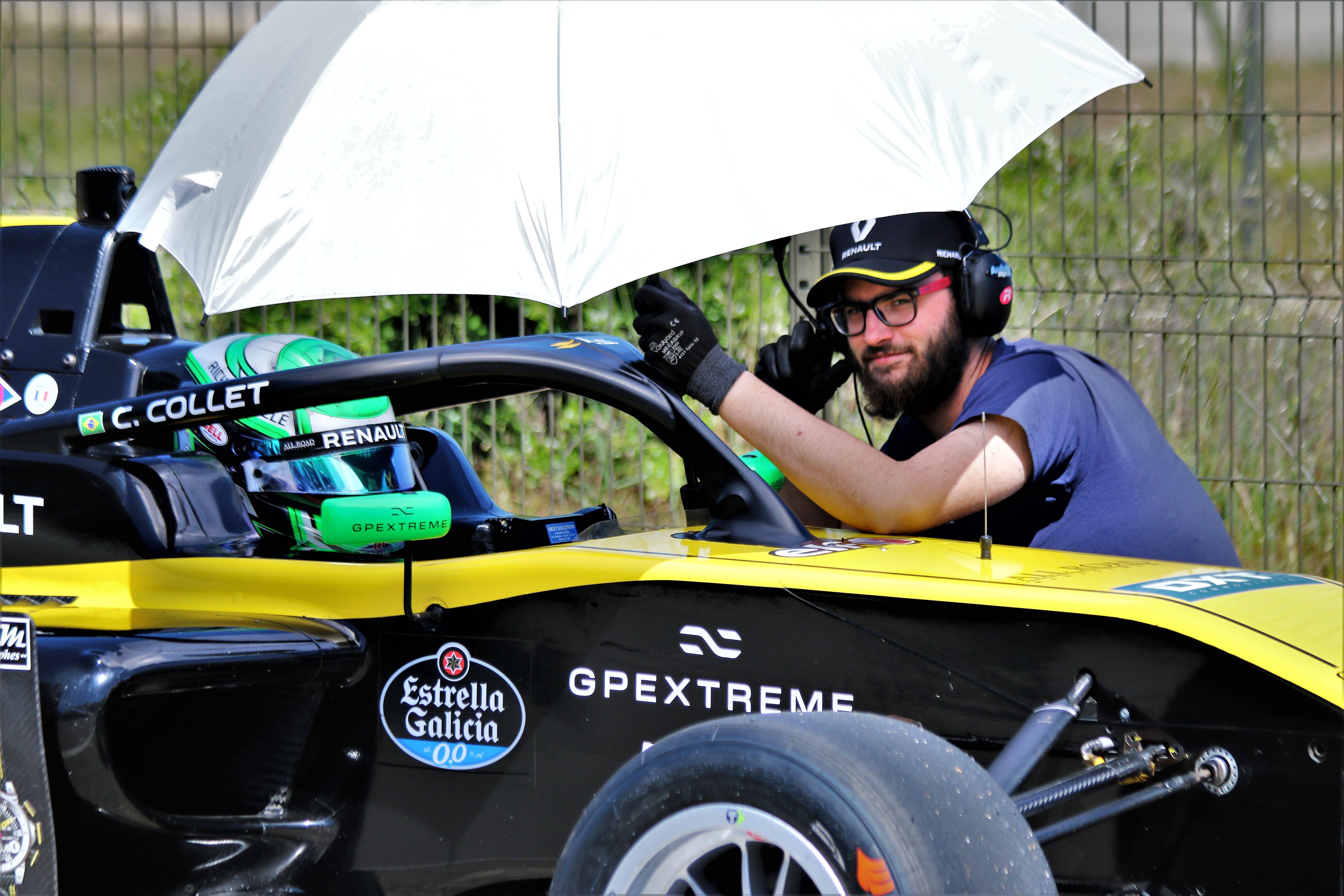 Corentin Bellon – mechanic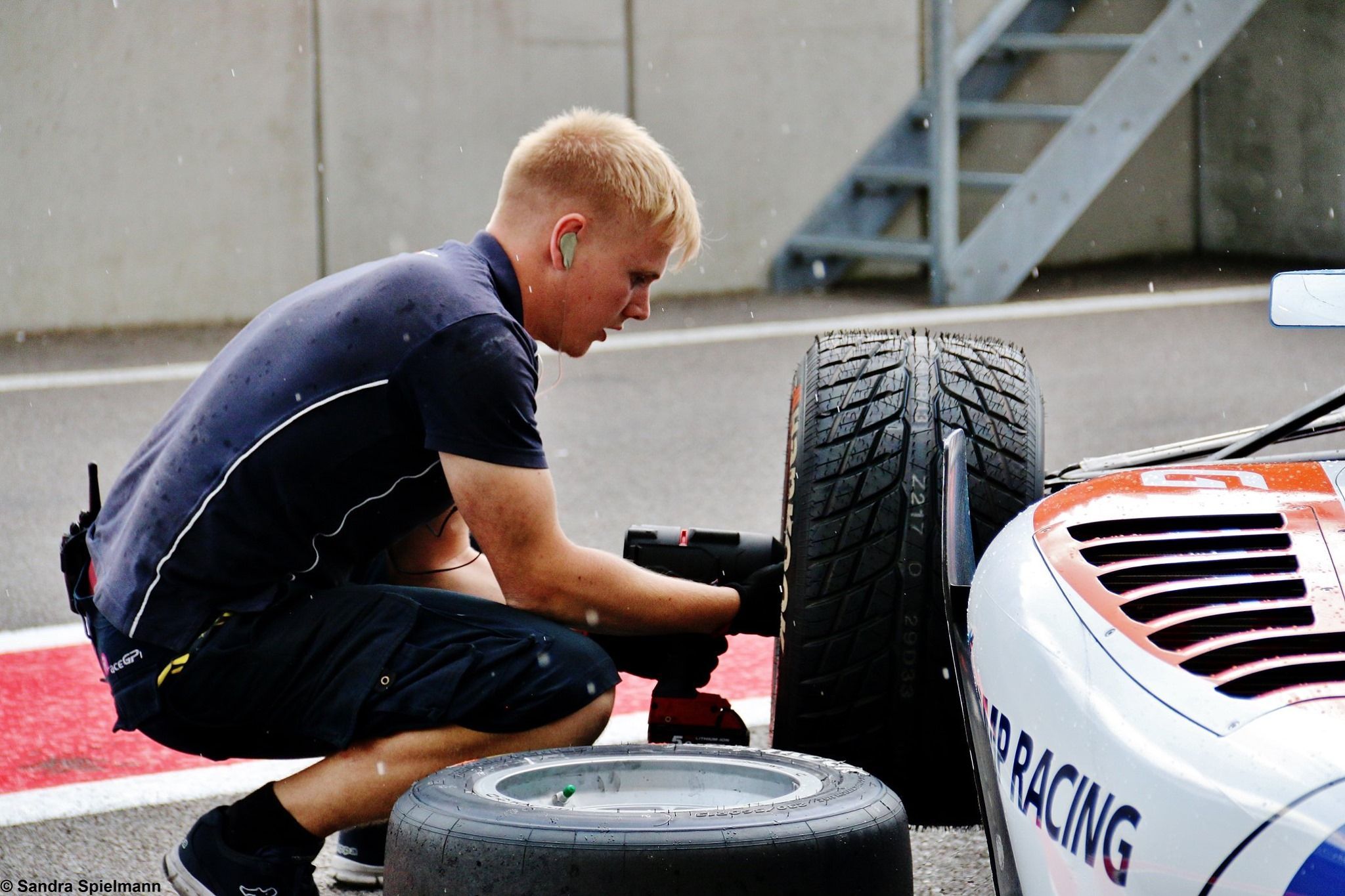 Dylan Laramée – mechanic
Mickaël Mendonça – tyreman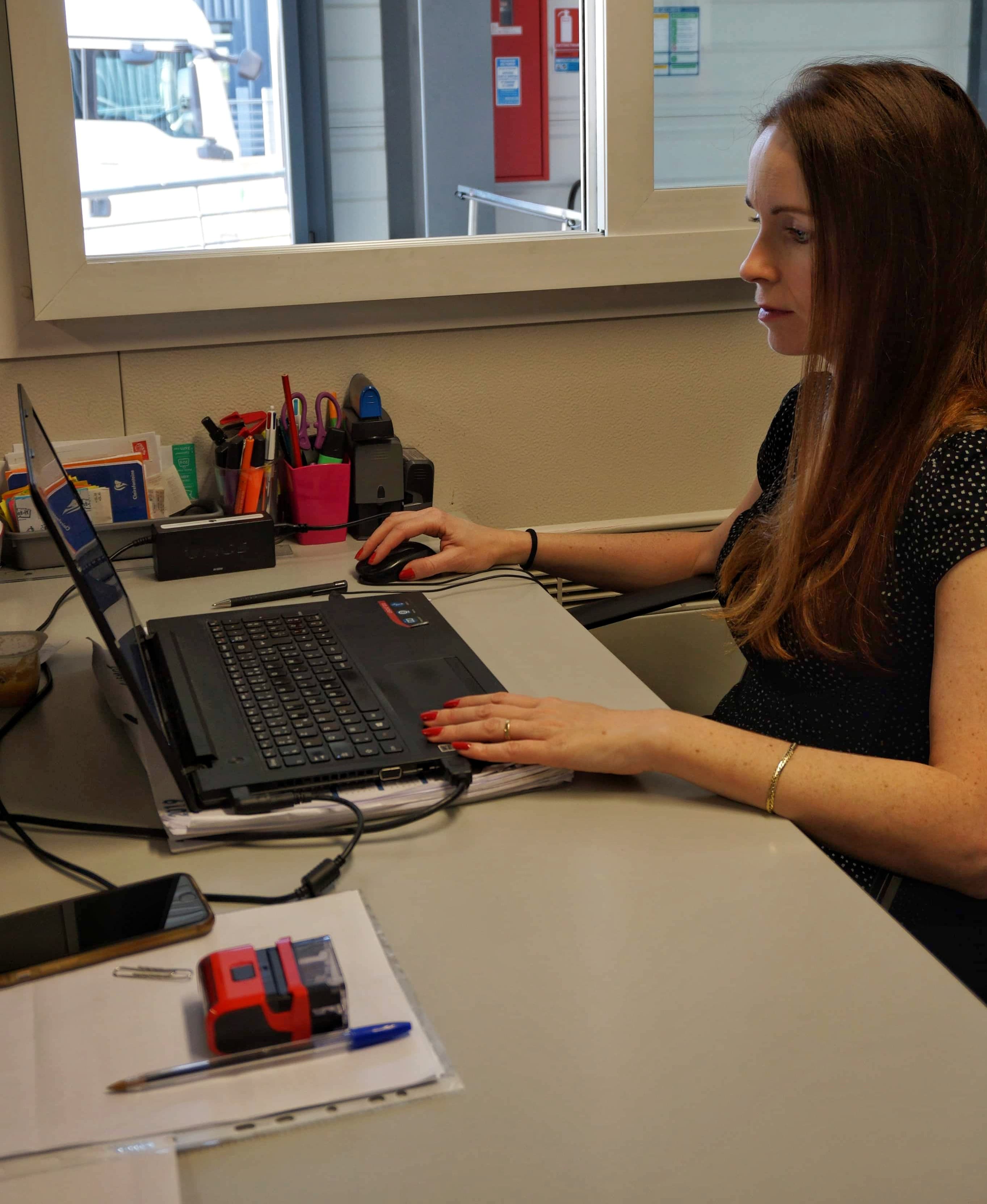 Déborah Béchard – financial manager
Pascale Marchand – accountant
Sandra Spielmann – logistic manager
Thomas Rataud – boilermaker